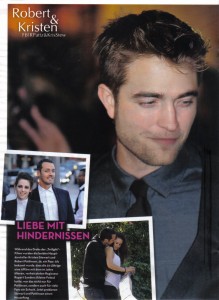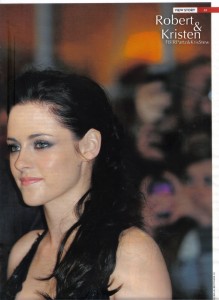 Not just their friends agree Kristen has changed - and that is reflected not only in its style. The 22-year-old actress, the duch four years ago, her starring role in the Twilight films was suddenly famous, is no longer the defiant rebel from the past. The teen star has grown up this year - in a painful way.
The unveiling of a bomb explodes in the summer: Kristen Stewart was on the set of 'Snow White and the Huntsman "an affair with the married director Rupert Sanders.
The news triggered a storm of protest - from the fans and the media. Nobody wants to forgive the young woman that she Robert Pattinson, with whom she not only in the Twilight films combines a love story that has cheated. A difficult situation, and can break at the one. Or grow.
Kristen Stewart, her personal life has never commented until then, opts for a bold move: It is committed for the first time publicly about her relationship with Robert Pattinson - and apologized to him for the jokes that she has done to him. That it takes responsibility for their actions and the consequences, even compels respect from their critics. And Robert Pattinson has forgiven her now.
From the girl has become a woman. Kristen Stewart and has initially quarreled with her role as a Hollywood star, she now recognizes the opportunities that are in it for them.
Although the chapter "Twilight" complete when on 22 November is the last part of the novel film adaptations in theaters. But acting Kristen Stewart will remain true role do they have enough.
She goes her own way now, Confident, Stronger. And that will be in their private life only benefit.